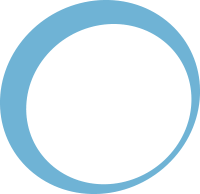 Development and fundraising are central to any nonprofit organization's plan for long-term financial growth and stability. Nonprofits First connects you to resources that help you pursue the right funding relationships and opportunities, write winning grants, and present a sound financial picture to philanthropic investors.
Foundation Center by CANDID
Nonprofits First is a Funding Information Network partner of the Foundation Center by Candid. The Funding Information Network comprises libraries, community foundations, NGOs, and nonprofit resource centers in all 50 states and Puerto Rico, plus a dozen other countries. Like the Foundation Center's library/learning centers in Atlanta, Cleveland, New York, San Francisco, and Washington, DC, each Funding Information Network partner provides free access to the best and most comprehensive information available on foundation and corporate giving. All locations feature Foundation Center resources and fundraising research guidance, other funding-related technical assistance, and professional staff to assist visitors.
Appointments are available by appointment.
To schedule a time to research the Foundation Directory by Candid, or for more information, contact resources@nonprofitsfirst.org.
Grants from private foundations and government agencies are an important source of funding for many established nonprofit missions. Nonprofits First works with a network of qualified grant writers who have demonstrated success securing grant funding for almost every charitable cause.
From research and writing proposals to program design and evaluation, Nonprofits First is here to connect you to the right resources.
Interested in finding out more information or talking with a grant writer? Click here to complete the form.
Grant, Fundraising and Other Resource Links
Thank You to Our Sponsors
Allegany Franciscan Ministries
Childrens Services Council
M&T Bank Wilmington Trust